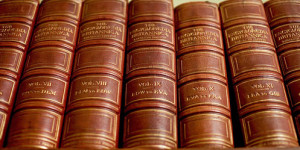 Psychlopedia: Common Therapy Issues and Terms
People go to counseling and therapy for a variety of reasons. Often, people seek therapy for the first time because someone close to them–a family member, friend, or doctor–has suggested they get help. Others seek counseling because they have identified specific goals or issues that they wish to work on. In some cases, a person may be mandated to attend therapy as part of a court ruling or by a parent or guardian (if the person is a minor).
A common misconception is that people who go to therapy are "crazy." On the contrary, having a mental health condition is no different than having a physical ailment; there need not be shame in seeking treatment. Also, most therapy clients are people struggling with common, everyday issues. There is virtually no "right" or "wrong" reason to enlist the help of a mental health professional. The help of the right therapist can promote self-actualization, empower self-growth, improve relationships, and reduce emotional suffering. A therapist or counselor is there to work with clients collaboratively on whatever is most distressing or important to them. Often in therapy, a client and the therapist will explore much more than just the client's initial presenting problem–that is, the main problem that brought the client to therapy. Together, the client and the therapist will decide the goals of therapy, and if the therapy should be short- or long-term.
Want to learn more about why people go to therapy? Click on the terms below to learn more. (They will added over time…please come back and check often.)
A

Abuse / Survivors of Abuse
Addictions and Compulsions
Aging and Geriatric Issues
Agoraphobia
Alcohol and Drug Addiction
Anger
Anxiety
Attachment Issues
Autism Spectrum

B

Batterer Intervention
Bipolar
Blended Family Issues
Body Image
Breakup
Bullying

C

Cancer
Career Counseling
Caregiver Issues / Stress
Child and Adolescent Issues
Chronic Illness / Disability
Chronic Pain
Codependency
Commitment Issues
Communication Problems
Compulsive Spending / Shopping
Control Issues
Creative Blocks
Cyclothymia

D

Depression
Dissociation
Divorce / Divorce Adjustment
Domestic Violence
Drug and Alcohol Addiction

E

Eating and Food Issues
Emotional Abuse
Emotional Intelligence
Emotional Overwhelm
Emptiness

F

Family Problems
Family of Origin Issues
Fear
Fertility Issues
Forgiveness

G

Gambling Addiction
Grief, Loss, and Bereavement
Guilt

H

HIV / AIDS
Health / Illness / Medical Issues
Helplessness / Victimhood
Hoarding

I

Identity Issues
Inadequacy
Individuation
Infidelity / Affair Recovery
Intellectual Disability
Internet Addiction
Irritability
Isolation

J

L

LGBT Issues (Lesbian, Gay, Bisexual, Transgender)
Learning Difficulties
Life Purpose

M

Men's Issues and Problems
Midlife Crisis
Mood Swings
Multicultural Concerns

O

Obsessions and Compulsions / OCD
Oppositional and Defiant Behavior in Children and Teens

P

Panic
Paranoia
Parenting
Perfectionism
Phobias
Physical Abuse
Polyamory / Nonmonogamous Relationships
Postpartum Depression
Posttraumatic Stress / Trauma
Power
Pregnancy and Birthing
Prejudice / Discrimination
Premarital Counseling
Psychosis

R

Rejection
Relationships and Marriage
Religious Issues

S

Schizophrenia
Self-Actualization
Self-Care
Self-Compassion
Self-Criticism
Self-Doubt
Self-Esteem
Self-Harm
Self-Love
Sensitivity to Criticism
Sex Addiction
Sexual Abuse
Sexuality / Sex Therapy
Shame
Sleep Disorders
Smoking Cessation
Social Anxiety / Phobia
Somatization
Spirituality
Stress
Suicide

T

V

W

Women's Issues
Workplace Issues
Worry
Worthlessness

Y