About Counseling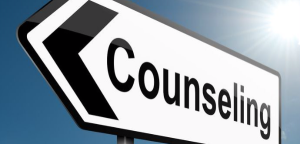 10 Common Myths About Counseling
MYTH #1: Counseling Is Only For People Who Have Serious Emotional Problems
FACT: Seeing a counselor does not mean that you are mentally ill or "crazy". Everyone has difficulties at some point in their lives, being able to ask for help is a sign of maturity, health, and strength. In addition to improving more serious emotional problems, counseling can also help with:
life transitions; adjusting to new surroundings
difficulty juggling school, work, family, and other responsibilities
academic or work problems, difficulty with deadlines and/or test anxiety
struggles with self-esteem, communication, or assertiveness
relationship problems
---
MYTH #2: Seeking Counseling Is a Sign of Weakness
FACT: It takes courage to explore sensitive feelings and painful experiences. Individuals who enter counseling are taking a first step in resolving their difficulties.
---
MYTH #3: Going to Counseling Means that I'm Out of Control
FACT: Actually, going to counseling is a way of taking control. Talking to a counselor is a great way to actively examine your thoughts, feelings, and behaviors in order to make changes to improve your quality of life and the quality of your relationships with others.
---
MYTH #4: If I Go for Counseling Everyone Will Hear About It
FACT: The things you discuss with your counselor and the contents of your counseling record are subject to strict legal and ethical standards of confidentiality and privacy. This means that counselors will not release any information, or even the fact that they have met with you, to anyone (including parents, professors, friends, or supervisors) without your permission. There are, however, a few limits on confidentiality. These are described and reviewed during the first appointment.
---
MYTH #5: The Fact that I've Gone for Counseling Will Become Part of My Academic Record and/or May Hurt Me in Job
FACT: Counseling records are kept separately from academic/job records and are protected by law. Release of any information is permitted only after a client provides written consent, or in certain legal situations involving a subpoena or court order.
---
MYTH #6: If I Go to Counseling, They're Just Going to Give Me a Pill
FACT: Medication is not right for everyone. If your counselor thinks that medication may be helpful, s/he will talk to you about seeing a psychiatrist. Meeting with the psychiatrist does not automatically mean that you will be started on medication. Rather, if the psychiatrist believes that medication is appropriate, s/he will discuss the benefits and risks of various medications with you. The ultimate decision is yours and should be a well-informed one.
---
MYTH #7: The Counselor Cannot Understand Me Unless S/he has Had Similar Experiences or Is of the Same Background
FACT: Individual reactions to the same event or experience can vary widely, but basic human emotions are the same across individuals and cultures. Counselors are trained to be sensitive to and respectful of individual differences, including specific concerns of students with regard to gender, race/ethnicity, religion, age, sexual orientation, and socio-economic status.
---
MYTH #8: The Counselor Will Tell Me What to Do and How to "Fix" My Problems
FACT: Counseling is not a quick fix cure for your problems. The counselor is there to help you explore your feelings, thoughts, and concerns, to examine your options, and to assist you in achieving the goals you have set.
---
MYTH #9: Counseling Doesn't Work
FACT: There is a large body of research that suggests that counseling is effective. The counseling process looks different with each counselor, for each problem, and at each point in your life. While it may not have seemed helpful in the past, it may be worth trying again.
---
MYTH #10: Change Is Simple
FACT: Important changes often take time and energy in order to occur. Counseling may not provide a quick fix to your problems, but it can be a useful part of working toward meaningful and successful life change.